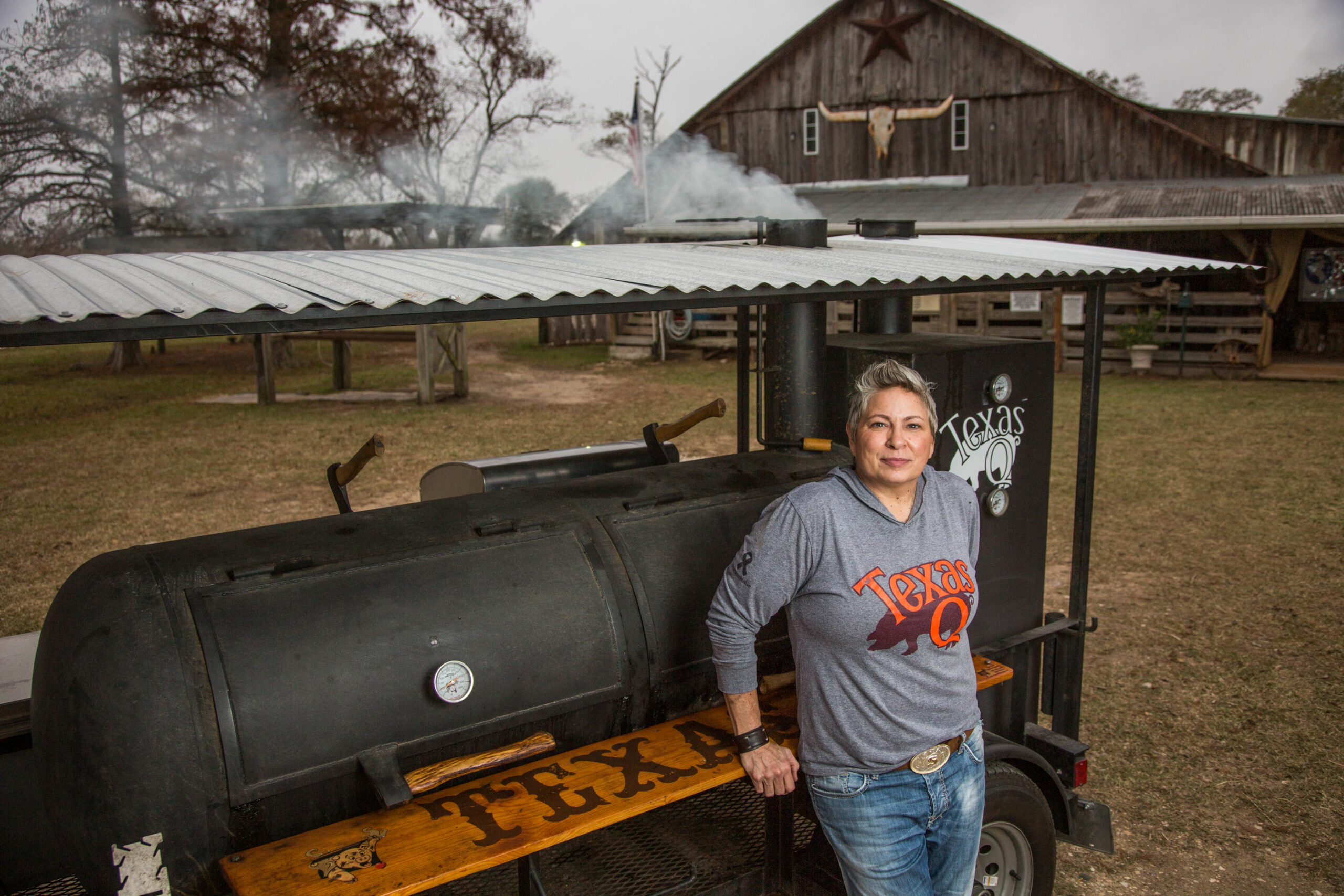 Our Story
Texas Q was born out of a lightbulb moment. Founded by a 4th generation Texas pitmaster with a driving desire to smoke memorable BBQ and to help make a place for women in the industry, Sloan Rinaldi set out to perfect century's old family recipes for southern scratch made sides, decadent desserts and smoke succulent, melt in your mouth barbecue.
In 2015, HEB asked to put Texas Q BBQ sauces on their shelves across the State. Texas Q Original and Texas Q Sweet Heat BBQ Sauces are addictive and have built up a large following of their own. The line of sauces has expanded to include ALL NATURAL Texas Q Slow Burn, made with Texas Bourbon Olive Oil.
Food Network and Chopped selected Sloan as the only woman to represent Texas in the 2018 Grillmasters Tournament. She competed with the BEST pitmasters in the Country.
Texas Q has built a loyal following of incredible customers. It is their support that has sustained and grown our little business over the years. We are so blessed in 2021 to be opening a BBQ Food Trailer to serve our community and beyond. Texas Q BBQ Sauces are now available for nationwide shipping from our market place.
We have rebranded Texas Q with not only a new look, but have elevated what were already incredible sauces with improved ingredients. Adding the All Natural Slow Burn is a game changer in the sauce industry!
Texas Q is available for both public and private events. We will be posting up at food truck parks and popping up throughout Houston and all surrounding areas.
Please sign up for our newsletter with a calendar of events and locations were you'll find us for your Texas Q fix. Follow us for the day to day info on Facebook, Instagram and Twitter.